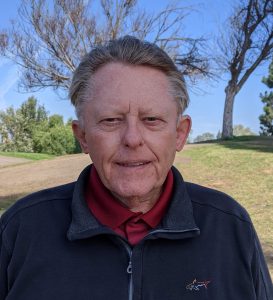 Ray Welch
Thank you to all who renewed your 2021 membership and participated in the on-line voting.  What a unique experience!  Our Virtual Meeting was well received with a majority of the members voting.  I am very encouraged by the commitment of the membership. Triple S Seniors is still alive and well. Considering little or no tournaments in the past nine months and unknown opportunities to resume them, over 90% of the membership renewed. The pandemic may have slowed club tournaments down but not the desire to play golf. I have seen many of you at La Mirada on Wednesdays (old habits die hard) and I'm certain some are playing different days and courses.
"Unique" may be the new buzz word for our first tournaments as we navigate the latest Covid restrictions.  More efforts may be required by the Board of Directors and participants to get us started. Be assured that the first order of business is to get the club playing again. 
A very special Thank-you to past President Ed Walsh and past Handicap chairman Gerry Abbott for their many years of dedication and service to Triple S Seniors. Their leadership and hard work are why our club will continue to have a bright future.
In closing I also want to thank the returning Board of Directors.  Their years of experience are the backbone of our 2021 Board.  And a shout out welcome to Roy Bernhardt and Neil Thomas for stepping up to the challenges for 2021 as new Board Members.
Stay Safe, Stay Healthy, Happy Holidays and keep playing some golf.  I look forward to finding ways to get the club playing again as soon as possible.
Ray Welch